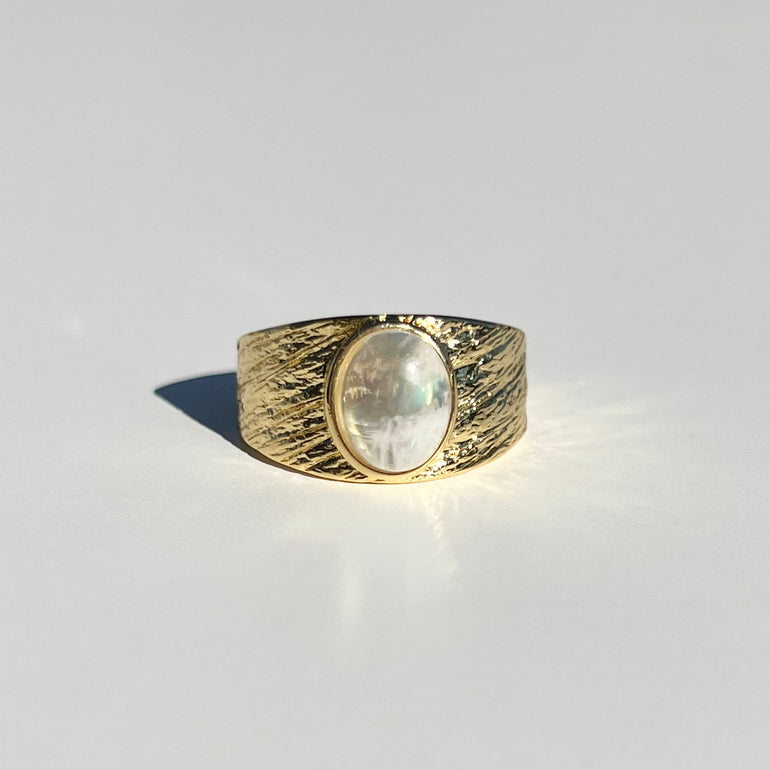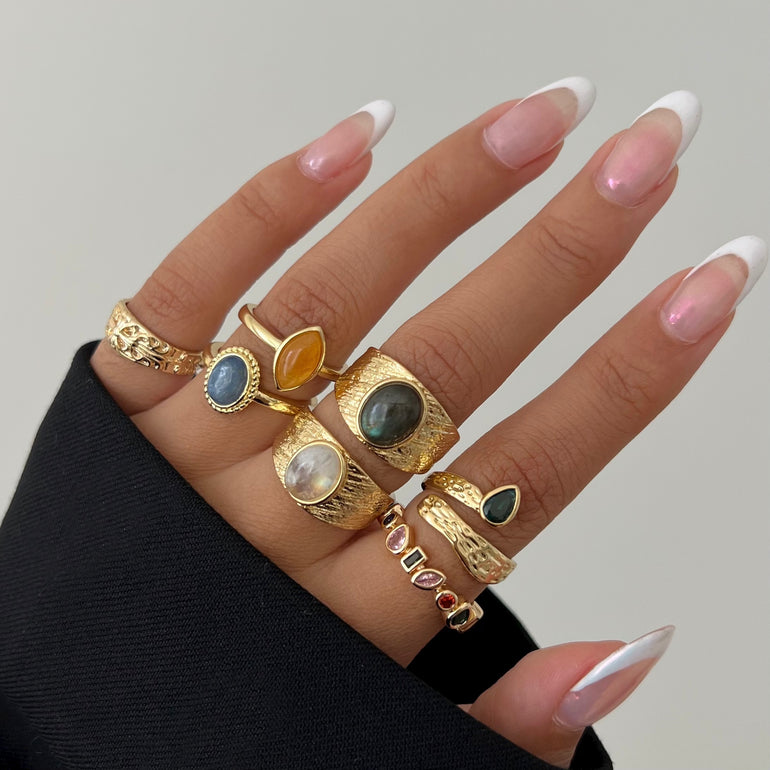 Free Shipping on orders over $70
Custom Gift Wrapping at Checkout
---
Description
This Francesca Ring is the perfect blend of chunky and chic. Forget the rest - this gold stunner is everyone's favorite. Make it yours!
18K Gold Filled
Moonstone Gemstone
Adjustable, size 6+
Details
14k gold filled/stainless steel
Made to last
---
Jewelry with Intention
It's more than a great accessory. It's a lifestyle. Wear the moments that are precious to you. Wear what you believe in, believe in what you wear.