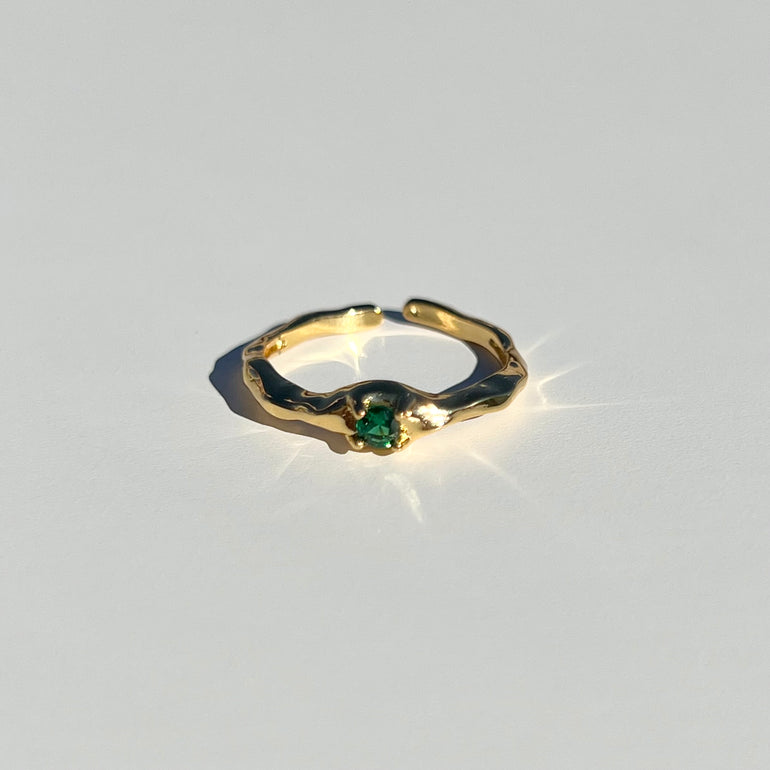 Free Shipping on orders over $70
Custom Gift Wrapping at Checkout
---
Description
 This gorgeous emerald ring is dainty enough for everyday but has enough sparkle for any festive occasion. Turn heads with the perfect combination of traditional and modern—get your Irene today!
18K Gold Filled
Adjustable, size 5+
Perfect for stacking!
Details
14k gold filled/stainless steel
Made to last
---
Jewelry with Intention
It's more than a great accessory. It's a lifestyle. Wear the moments that are precious to you. Wear what you believe in, believe in what you wear.