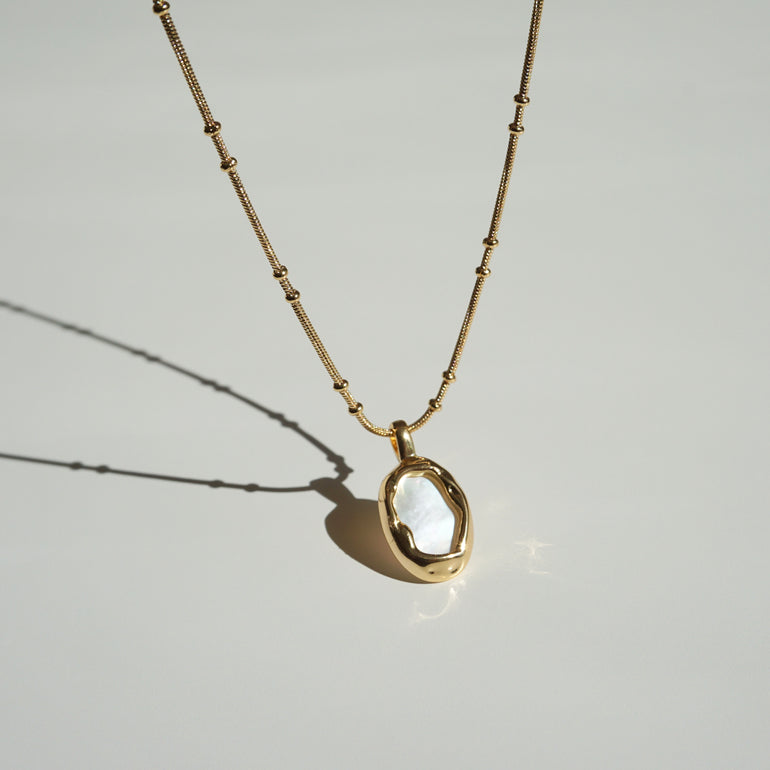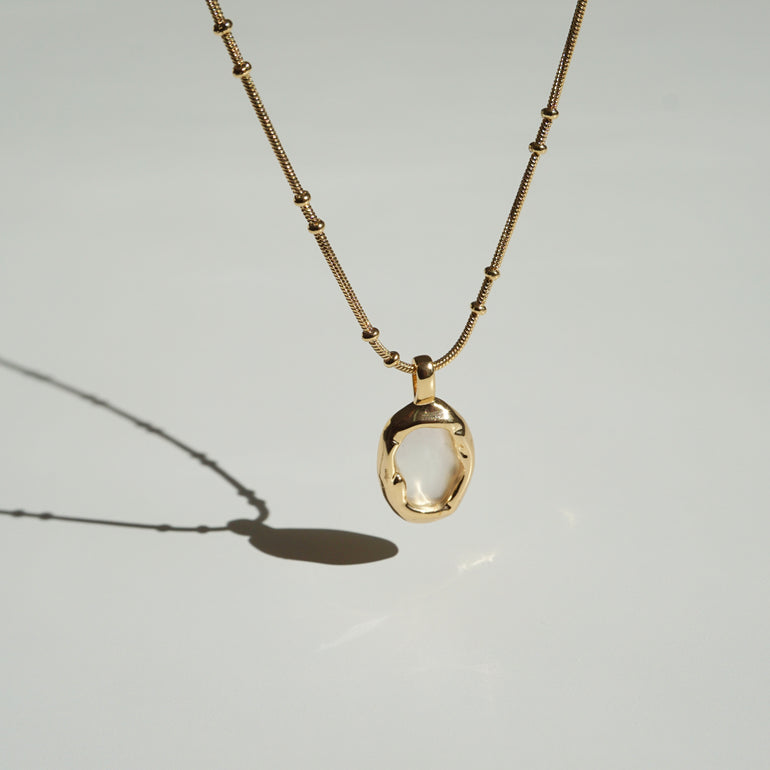 Free Shipping on orders over $70
Custom Gift Wrapping at Checkout
---
Description
This statement necklace is sure to stand out from the rest with its bold, unique design. Featuring an outstanding fresh water pearl detail, 'Meghan' is the perfect accessory for an unforgettable look.
Details:
18k Gold Filled Valentina Chain
Length: 16-20 inches (Standard size, 18")
Made to last 
Details
14k gold filled/stainless steel
Made to last
---
Jewelry with Intention
It's more than a great accessory. It's a lifestyle. Wear the moments that are precious to you. Wear what you believe in, believe in what you wear.