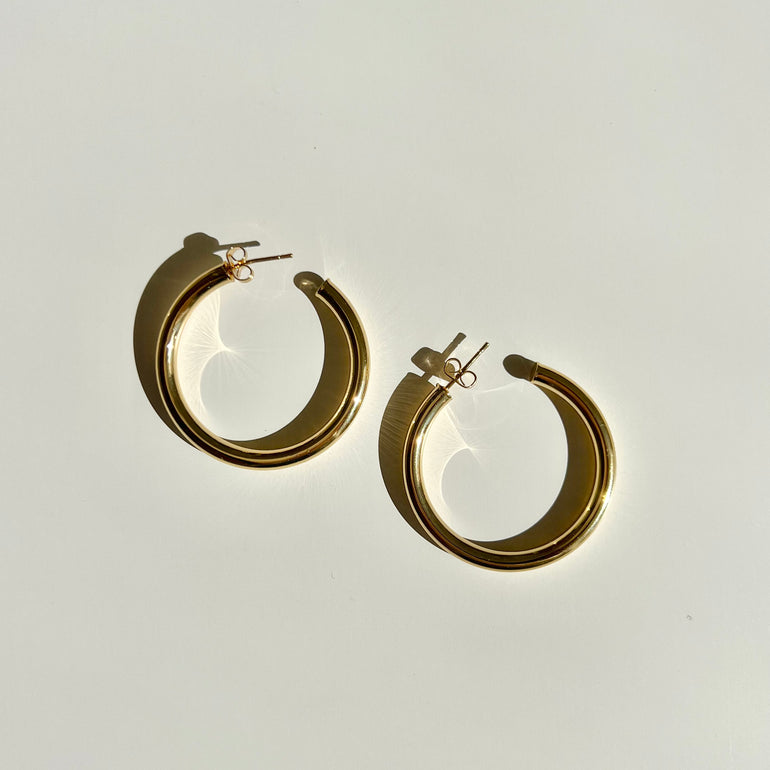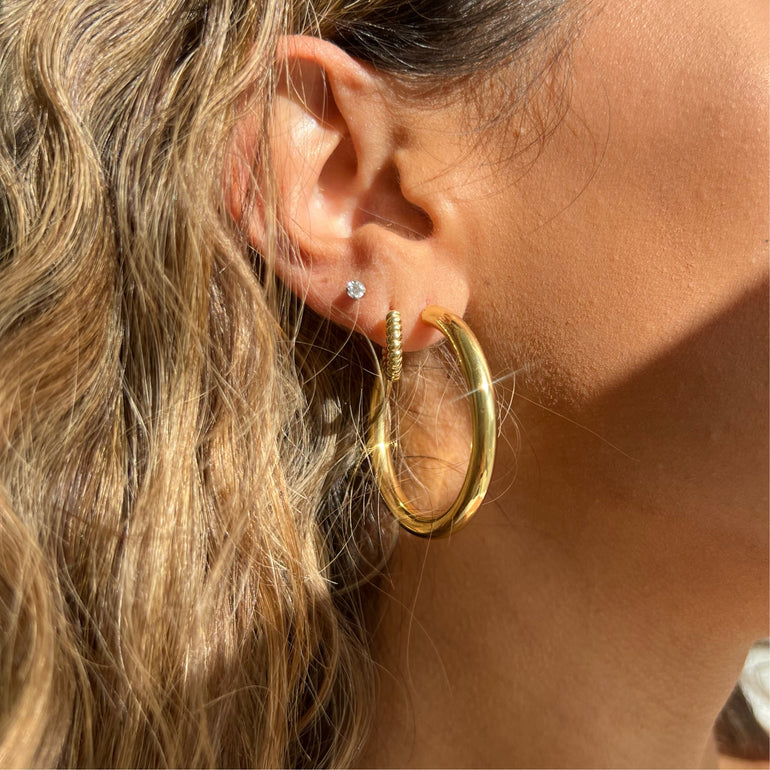 Free Shipping on orders over $70
Custom Gift Wrapping at Checkout
---
Description
This hoop elevates an everyday look to a stunning night out look. Slightly larger than the O.G. Mira hoop these will have everyone compliment your earring stack.
Details:
14k gold filled 
Statement hoops
Made to last 
Details
14k gold filled/stainless steel
Made to last
---
Jewelry with Intention
It's more than a great accessory. It's a lifestyle. Wear the moments that are precious to you. Wear what you believe in, believe in what you wear.