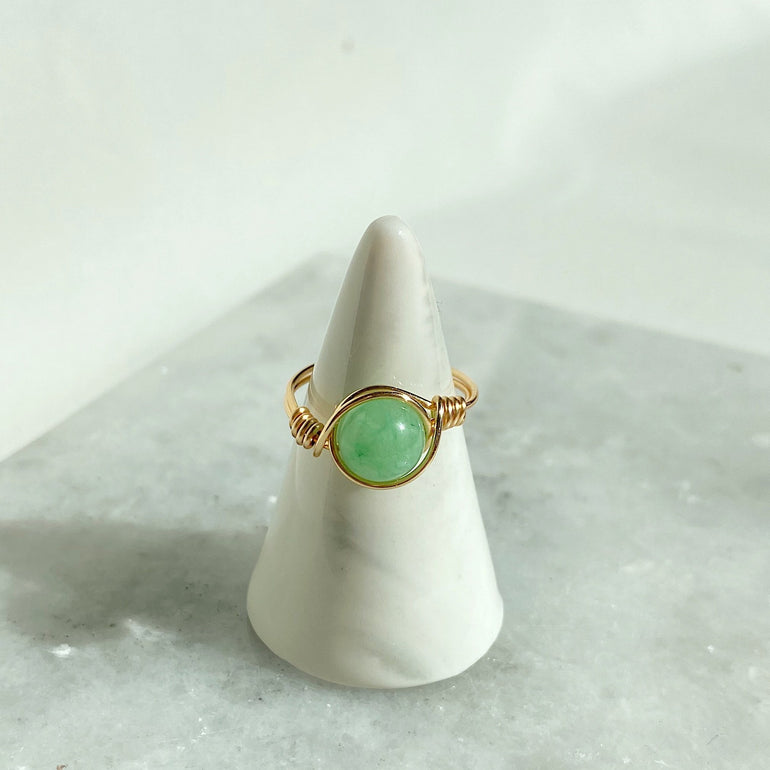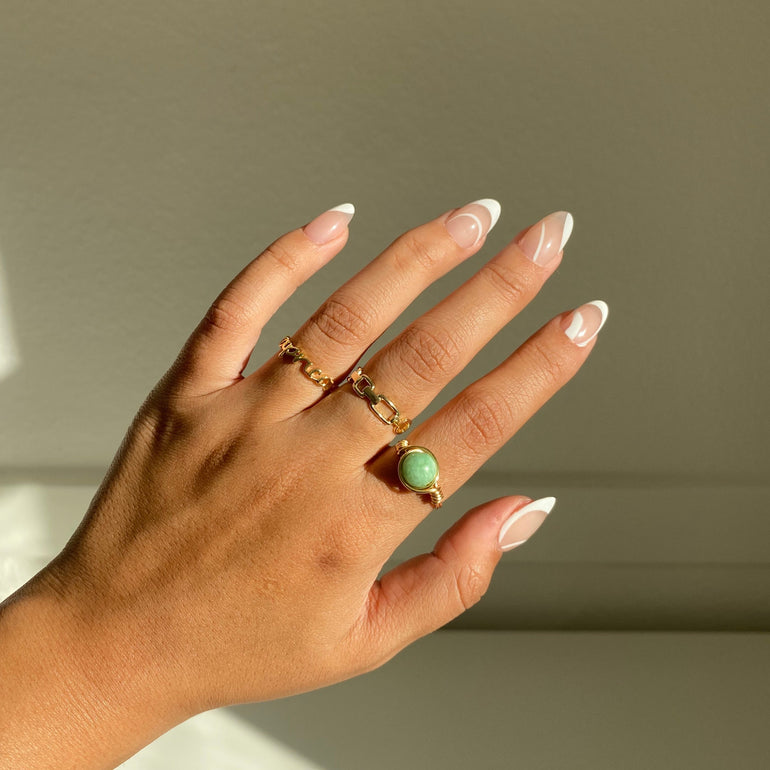 Free Shipping on orders over $70
Custom Gift Wrapping at Checkout
---
Description
Wear for Luck
Jade is considered to be a lucky stone that is associated with good health, wealth and love. Also being associated with the heart chakra, Jade is useful to treat stress, anxiety and disorders of blood circulation. Discover the jade meaning in a wire-wrapped ring offered is silver and gold wire.


• 8mm Mint Jade Gemstone
• Tarnish-Resistant Silver or Gold plated wire
Details
14k gold filled/stainless steel
Made to last
---
Jewelry with Intention
It's more than a great accessory. It's a lifestyle. Wear the moments that are precious to you. Wear what you believe in, believe in what you wear.